NIFT Mumbai
NIFT Campus, Plot No. 15, Sector – 4, Kharghar, Navi Mumbai - 410 210, Maharashtra
About Us
Established in the year 1995 in "Fashion Capital of India", today NIFT Mumbai is spread over 10 acres of area in Navi Mumbai, has state of the art hostel facilities for girls' and boys' students, world class infrastructure, highly equipped labs and machine rooms. Campus possesses the latest sports infrastructure and well monitored well equipped mess facility. The institute has highly trained faculties with strong industry connections. NIFT Mumbai offers employment opportunities to aspirants across all NIFT Centers.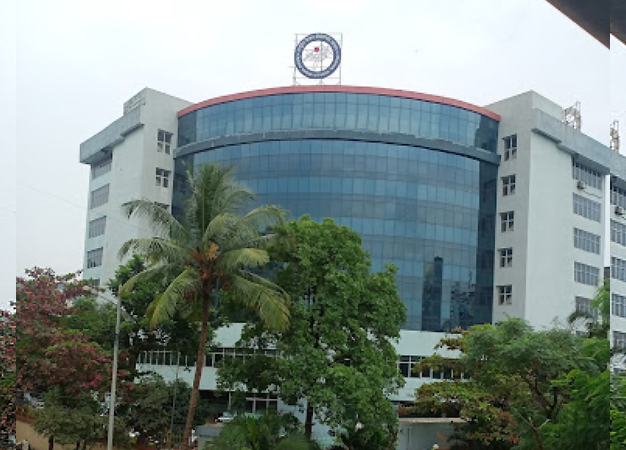 Credits : nift.ac.in
Our Mission
We at NIFT shall offer, at all our campuses, a learning experience of the highest standards in fashion pertaining to design, technology and management and encourage our remarkably creative student body to draw inspiration from India's textiles and crafts while focusing on emerging global trends relevant to the industries we serve.
Industry Engagement
The new curriculum of NIFT attempts to give the student a rich repertoire of experience and understanding that will hopefully inculcate a desire and a capability for lifelong learning and will stand him or her in good stead in these disruptive times of change. Industry engagement is envisaged as a learning process which, by providing exposure to the students in real life working environment as part of an academic curriculum helps them to develop and enhance academic, personal and professional competencies coupled with deeper understanding of the ethics and values that distinguish a good professional. A significant part of the engagement programme is based on regulated exposure of the students to the industry environment as part of the course curriculum under the guidance of both academia and industry.

The revised curriculum structure of NIFT arrived through deliberations, workshops and interactions involving internal experts and eminent academicians, industrialists and NIFT Alumni envisaged the necessity and importance of Industry engagement through

Interaction with Industry leaders and alumni in the classroom
Sponsored classroom projects
Industry visits
Exposure to exhibitions and fairs
Internships
Joint research endeavors
hands on practical learning experience in industry environment

to be transacted within the curriculum structure. Critical to this new perspective would be the planning of Industry Engagements and scheduling them in coordination with the industries as per the requirement to transact the new curriculum in the UG & PG Programmes offered by NIFT and its campuses.
Courses
UG Programmers
UG Programmers
Continuing Education and Diploma Programmers
New Curriculum / IDM
Contacts
NIFT Campus, Plot No. 15, Sector – 4, Kharghar, Navi Mumbai - 410 210, Maharashtra
---
Location
---
Leave a Message