BITS School of Management
8th Floor, Hiranandani Knowledge Park,Powai, Mumbai - 400076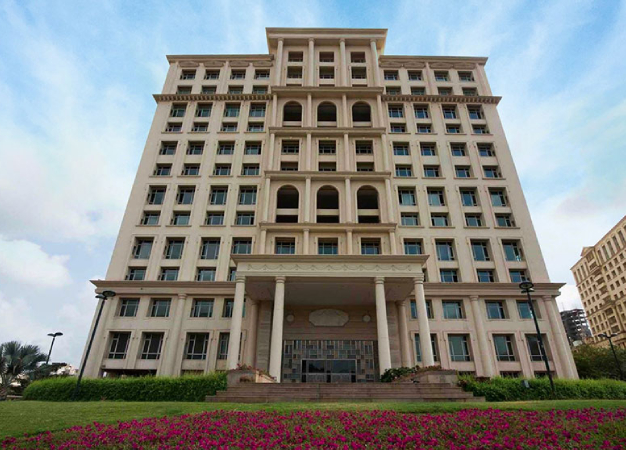 Credits : bitsom.edu.in
About Us
A business school for tomorrow's leaders in the heart of the business capital of India. That's who we are: BITSoM, the BITS School of Management. BITSoM is powered by the spirit of excellence and entrepreneurial culture that BITS Pilani, an Institution of Eminence, has cultivated over five decades. Our two-year MBA degree programme is immersive, experiential and future focussed, designed by global leaders of industry and academia, for the changemakers of tomorrow. Industry experts and a world-class faculty have come together with a fresh approach to teaching and learning. From foundational business learnings to multidisciplinary competencies, diversity of learners to experienced mentors, classroom lessons to beyond-the-classroom experiences, our campus in Mumbai will be a vibrant medley of thought and action.

With imagination and innovation as two sides of the BITSoM coin, your two years here will prime you for the future you dare to dream.
Mission
To use holistic and future – forward pedagogy to mould visionary gamechangers and enable them to make apositive impact on the world.
Vision
To redefine the paradigms of business education through evolutionary thinking and relevant knowledge, and thereby become a focal point for new age learning and leadership.
Be a BITSoMIAN
Life at BITSoM means never a dull moment.

A typical day might start with a talk by an industry stalwart and end with a creative pursuit. Life on campus will be rigorous and rejuvenating, woven around our state-of-the-art libraries and infrastructure, allowing you to make the most of every minute.

Experiential learning is at the heart of the BITSoM experience, and so you will be working side-by-side with your classmates on industry projects out in the field and in the study halls. You will be learning together, working together, living together. It is an adventure that will challenge your intellect and shape your worldview.

We are the destination for adventurers who are early adopters. For risk-takers who are innovators. For dreamers who are doers.

Our two-year, full-time residential MBA programme will enable you to set strategic goals, empower you to handle complex challenges through analytical thinking, and encourage you to unleash the forces of technology to deliver results.

Created and curated by experts from the fields of education and industry, our 1600+ hour programme has been designed for holistic career advancement. Our 140-strong class will be in Mumbai, the nerve center for a student experience packed with industry exposure and hands-on learning.

Graduating students will be awarded a master's in business administration (MBA) degree by BITS Pilani, an Institution of Eminence Deemed to be a university estd. vide Sec.3 of the UGC Act,1956 under notification #F.12-23/63. U-2 of Jun 18,1964.

Over your two-year residential journey here, you will also be able to explore the joy of living in a city as culturally vibrant as Mumbai.

Be a BITSoMian; make memories for a lifetime.
Courses
Contacts
8th Floor, Hiranandani Knowledge Park,Powai, Mumbai - 400076
---
Location
---
Leave a Message