Cardiff University
At Cardiff University, our mission is to be a world-leading university, founded by Royal Charter in 1883, we have been producing successful graduates for more than 125 years. From a total student population of 27,000 there are more than 3,000 international students currently studying at Cardiff, representing over 100 countries, enriching our unique multi-cultural environment.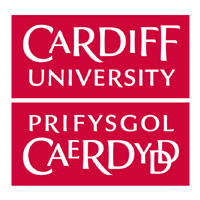 Cardiff has an international reputation for academic excellence, as a member of UK's elite Russell Group top-20 research intensive universities. Government assessments of both teaching and research quality rate Cardiff in the top five in the UK for many of its degree subjects including popular areas such as Business, Engineering and Journalism. We offer more than 140 undergraduate and 160 postgraduate taught programmes, with many of our academic staff internationally acknowledged experts in their chosen fields of study.

The University attracts more than 200 million pound in research funding annually and has more than 1700 research projects in progress. The University boasts two Nobel Laureates, where ground breaking research exemplifies Cardiff's international reputation and feeds directly into your teaching.

Sustained investment has provided facilities of an exceptionally high standard, including a range of state-of-the-art computer systems and over 1.5 million books in the University's impressive libraries.

Our close links with employers and professional bodies and the recognised high quality of our teaching and learning ensure that Cardiff graduates are equipped with the transferable skills, knowledge and attitudes that employers look for. As a result Cardiff continues to be targeted by employers seeking high calibre graduates. Each year more than 90 percent of graduates enter employment or professional training/postgraduate study shortly after graduating.
Location & Facilities
The city of Cardiff offers an excellent location in which to live and study, ranked 7th among the Top 50 European Cities by Foreign Direct Investment magazine. It is the Capital city of Wales with all the culture, sports, work opportunities and atmosphere you would expect of a modern European metropolis, but Cardiff is also small enough to retain a very personal, friendly atmosphere, with a population of about 320,000 people, 10% of the population are students which makes it safe, friendly and affordable.
Cardiff was one of the UK's first multi-cultural cities and an estimated 94 languages are spoken here. This is a real advantage for international students because you will find that many of the food and ingredients you have in your country are also sold in Cardiff.

Cardiff has a vibrant cultural scene with an exciting programme of events all year round, from folk music and comedy, to food and film.

The University campus and residences are located in and around Cardiff's magnificent city centre, within easy walking distance of all local amenities.

With a wide range of residences, providing approximately 5300 study bedrooms, Cardiff University students can apply for residences which best suit their particular preferences, interests and budgets. International students are guaranteed a single-occupancy place in University residences for the full duration of their studies.
Unversity Video
Departments
Cardiff University is made up of 27 Schools: (Further details of subject specific courses can be found under Section 10)
Architecture
Biosciences
Business
Chemistry
City & Regional Planning
Computer Science
Dentistry
Earth, Ocean and Planetary Science
Engineering
English, Communication and Philosophy
European Studies (includes Politices)
Healthcare Studies
History and Archaeology
Journalism, Media and Cultural Studies
Law
Mathematics
Medicine
Music
Nursing and Midwifery
Optometry and Vision Sciences
Pharmacy
Physics & Astronomy
Postgraduate Medical & Dental Education
Psychology
Religious and Theological Studies
Social Sciences (includes Criminology and Education)
Welsh
Scholarship
In recognition of the outstanding talent of many international students, cardiff University offer arrange of highly prestigious international scholarships designed to attract and reward the best students.

We offer our own student scholarships as well as some run in conjunction with other organisations.
Vice-Chancellor's International Scholarship
We are offering over 2M pound in funding awards to students across undergraduate and postgraduate taught levels of study.
Vice-Chancellor's International Scholarship for Research Excellence
We are offering full tuition fee funding and an annual stipend to support self-funding full-time PhD international students for up to three years.
International Foundation Programme Scholarships
These scholarships are available for eligible students studying on our International Foundation Programme (IFP).
Postgraduate Taught Scholarships
If you are looking to study on a taught postgraduate programme, funding is available from both the University and external organisations.
PhD Research Scholarships
If you are looking to study on a Doctoral programme, funding is available from both the University and external organisations.
The Beacon Scholarship
This lucrative scheme is open to applicants to all undergraduate courses (excluding medicine) from Kenya, Tanzania and Uganda.
Courses
| | | |
| --- | --- | --- |
| Sr.no | Level | Name of the Program |
| N410 | UG | Accountancy |
| NM41 | UG | Accountancy and Law |
| B340 | UG | Advanced Practices in Beauty Therapy |
| N560 | UG | Advertising and Campaign Management |
| EW12/WW12 | UG | Art and Design |
| W900 | UG | Arts for the Creative Industries |
| B391 | UG | Beauty Therapy Management |
| 002N | UG | Business |
| N250 | UG | Business Administration |
| G490/G491 | UG | Business Computing Solutions |
| 091N | UG | Business (e-Business Strategies) |
| 022N | UG | Business (Finance) |
| 032N | UG | Business (Human Resource Management) |
| 015G | UG | Business (Information Technology) |
| 11MN | UG | Business Studies (Law Pathway) |
| 102N | UG | Business (Management) |
| 52NN | UG | Business (Marketing) |
| N122 | UG | Business Studies |
| M101 | UG | Business Studies (Law Pathway) |
| L541 | UG | Community Development Work |
| H130 | UG | Computer Aided Engineering |
| 004G | UG | Computing (General) |
| 025G | UG | Computing (ICT Systems Support) |
| 006G | UG | Computing (Software Development) |
| G4G6 | UG | Computing with Software Engineering |
| 002K | UG | Construction (Architecture, Quantity Surveying and Construction Management |
| K200 | UG | Construction Design and Management |
| K220 | UG | Construction Engineering Management |
| W233 | UG | Contemporary Surface Design and Textiles |
| CL85 | UG | Counselling and Psychology in Community Settings |
| L000 | UG | Creative Practice in Community Settings |
| | UG | Culture Identity and Learning |
| BB49 | UG | Diet, Nutrition and Health |
| X312 | UG | Early Childhood Studies |
| X311 | UG | Early Years Practice |
| X300 | UG | Education Studies |
| X123 | UG | Education (with QTS) |
| X120 | UG | Education (without QTS) |
| 011H | UG | Engineering (Electrical/Electronic) |
| 011H | UG | Engineering (Mechanical / Manufacturing Engineering) |
| | UG | English Language Courses |
| W232 | UG | Fashion Design |
| N300 | UG | Financial Services |
| W100 | UG | Fine Art |
| GG4P | UG | Games Development |
| W2G4 | UG | Graphic Design, Illustration and Digital Media |
| B900 | UG | Health and Social Welfare |
| CN6F | UG | Health-Related Exercise and Fitness |
| N222 | UG | Hospitality and Travel Management |
| N611 | UG | Human Resource Management |
| M100 | UG | Law |
| MM12 | UG | Law and Legal Practice |
| ML14 | UG | Law and Social Welfare |
| W452/3 | UG | Make-up Effects and Artistry |
| MN15 | UG | Marketing and Law |
| N500 | UG | Marketing and Sales |
| JJ25 | UG | Metallurgy and Materials |
| W212 | UG | Multimedia and Design |
| G420 | UG | Network Infrastructure Technologies |
| B503 | UG | Ophthalmic Dispensing with Management |
| N870 | UG | Outdoor Adventurous Activities |
| B941 | UG | Person Centred Counselling and Human Relations |
| W640 | UG | Photography (Editorial, Adverising and Fine Art) |
| X390 | UG | Playwork |
| X141 | UG | Post-Compulsory Education and Training |
| X124 | UG | Primary Education with QTS |
| N213 | UG | Project Management |
| L430/L436 | UG | Public Services Management |
| L590 | UG | Social and Community Care |
| L500 | UG | Social Work |
| G600 | UG | Software Applications Development |
| C600 | UG | Sports Science |
| KL45 | UG | Supported and Community Housing |
| NX22 | UG | Supporting and Managing Learning in Education |
| B800 | UG | Travel and Tourism Management |
| L522 | UG | Youth and Community Development |
| W250/052W | UG | 3D Design (Interior Design) |
| | PG | Computing |
| | PG | Early Years Practice |
| | PG | Education |
| | PG | Inclusive Education |
| | PG | International Business Management |
| | PG | Law |
| | PG | Leadership and Management in Education |
| | PG | Management |
| | PG | Marketing Practice |
| X121 | PG | Postgraduate Certificate in Education - Lower Primary |
| | PG | Postgraduate Certificate in Education Primary with French Specialism |
| | PG | Postgraduate Certificate in Education Secondary (Citizenship) |
| D6X1 | PG | Postgraduate Certificate in Education Secondary (Design - Food Technology) |
| | PG | Postgraduate Certificate in Ecation Secondary (Information Communication Technology) |
| | PG | Postgraduate Certificate in Education Secondary (Mathematics) |
| | PG | Postgraduate Certificate in Education Secondary (Modern Languages) |
| | PG | Postgraduate Certificate in Education Secondary (Science) |
| | PG | Postgraduate Certificate in Education Secondary (Vocational Subjects) NEW |
| X171 | PG | Postgraduate Certificate in Education - Upper Primary |
| | PG | Practitioner Research |
| | PG | Teaching |
| | PG | Visual Arts |
| | PG | Youth and Community Development |
---
Location
---
Leave a Message